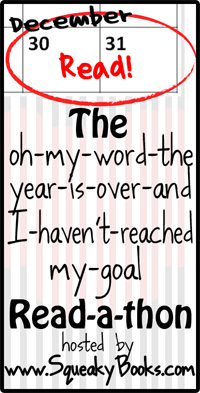 Well folks, I gave it the old college try. I got to 98 out 100 books for 2011 by the skin of my freaking teeth. I'm aiming a little lower this year but will try to get a little momentum going with the variety of books that I read. Here are the two independent readers I read to help me reach my goal:
Title

: Josephine's 'magination: A Tale of Haiti by Arnold Dobrin

Genre:

Children's Literature

Where I got it:

On my shelves

Read it in

: Less than a day

I

found this book in my house as I was moving things out. My mom taught Pre-K and often times brought books home with her.

Josephine's 'magination

is illustrated but there is a long story that goes along with it, perfect for story time with young children.It follows an imaginative young girl who wants a doll but can't afford to get one. One day at the market, she meets a man who makes things with his imagination and tries to see if she can also make things with hers. An extremely well written glimpse into what life is like on a Caribbean island with black and white and color pictures to keep the child interested. I loved this one!
Title

: I Hate English! by Ellen Levine

Genre

: Children's Literature

Where I got it:

On my shelves

Read it in:

Less than a day

A

nother gem that I found as I was moving out my apartment,

I Hate English

is about a Chinese girl that is adjusting to life in America. She can't get used to the differences between English and her native language Chinese. It's written almost like a poem, flowing in a lyrical prose whose line breaks at the end to show her disdain for doing things in an American way. It's an honest telling of how hard it can be for a kid to adapt an entire new culture without any other reason that makes sense to them. There is of course a happy ending that I will let you read on your own! Highly recommended for all ages!