Title:
Sam's Letters to Jennifer by James Patterson
Genre:
General Fiction
Where I got it:
Brooklyn Public Library (ebook)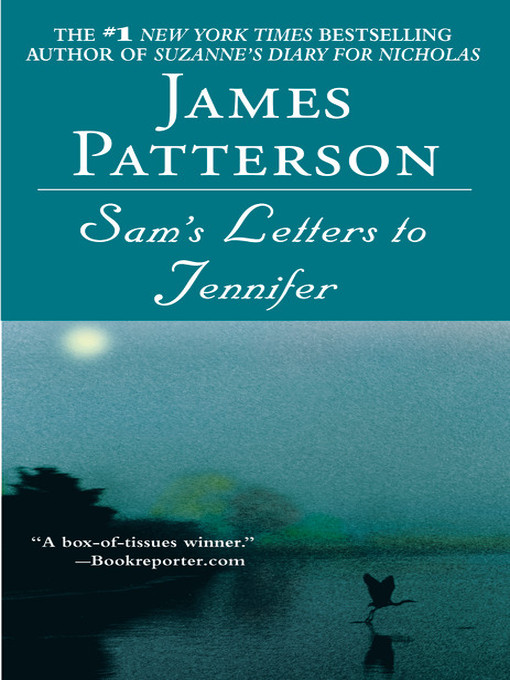 Read it in:
3 days
Jennifer returns to the resort village where she grew up to help a beloved relative-and ends up experiencing not one but two of the most amazing love stories she's ever known. The first is completely unexpected. In a series of letters that Jennifer finds, her relative reveals that she has concealed a huge secret for decades: Her great love is not the man she was married to for all those years. As Jennifer reads about this passionate partnership, she learns more about love's imperatives and secrets than she ever dreamed possible. And then comes the biggest surprise of all. At a time when she thought she could never love again, Jennifer lets her guard down for a moment-and is suddenly caught up in the greatest flight of exhilaration she's ever known.But, just as suddenly, she learns that this new love comes with an unbearable cost.Jennifer doesn't think she can survive the pain-but the letters she's been reading make her think that love may help her find a way. (Taken from Amazon.com)
You know, just when you think Patterson can only write one kind of book, he writes a sweet book like Sam's Letters to Jennifer. I was pleasantly surprised with this story.
It took me a few pages to really get into the plot. I had no idea that there was going to be a slight suspense aspect to it at all. Patterson works his magic that got me hooked on any of his other books. The chapters are a little longer than his books normally have, but we get to read a little bit of Sam's letters every few chapters or so. The letters always end on an interesting cliffhanger.
While Sam remains in a coma in the majority of the book, you fall in love with her. Probably even more than you actually like Jennifer. It's hard to like her with all of the emotions that she is going through. The subject matter is pretty sad and there are some tear jerking moments, but the story is overall enjoyable and entertaining. Oh, and addictive, like Lifetime movies.