True to the Game by Teri Woods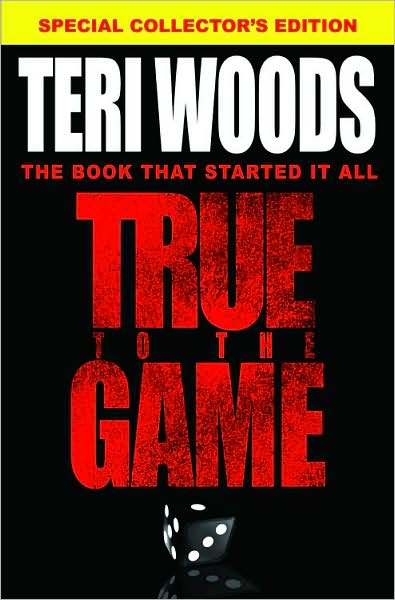 Published
: 1999, Teri Woods Publishing
Paperback, 260 pages
Genre:
Urban Fiction, Street Lit
Borrowed from Library
Challenges
: Hogwarts Reading Challenge
This book represents the drug game during the late 80's from the inner city streets of Philadelphia. The main characters, Gena and Quadir find themselves caught in the vicious, yet seductive world of drugs and money.
So the synopsis is shorter than usual because essentially, that is what the story is about. It's from the Urban Lit genre and is completely X-rated with profane language, murder and fairly explicit sex scenes.
I struggled through this book in 3 days because the writing seemed sort of raw. It was almost as if there was no editor and I was reading the first draft. At the end of the book, the author wrote a touching letter stating that she published the book herself, eventually getting it on the shelves of chain stores and selling a million copies. I understand the ruggedness of the book A LOT more now.
That being said, I appreciated the story. It was like one long episode of CSI. It was real, it was honest and it was written in very simplistic, accessible language. While this sort of thing might have been groundbreaking in the late 90s, I cannot read books that are told in conversational regional dialect. So it did take me longer than usual to read for that reason.
Was this book a literary masterpiece? Definitely not. But I did enjoy seeing why so many people liked it? Absolutely.While this isn't a book I'd necessarily recommend, I give it a
2.5 out of 4 stars
. If you are interested in checking out this genre, I strongly suggest you read a different book in the genre, Sister Souljah's
Coldest Winter Ever
.

*I read books for pleasure. I am very opinionated. I did not go to school for writing. This blog is purely for fun. Those things being said, I review as positively as I can but when there is a book that I don't like, I will not pretend that I did. My negative reviews are strictly my opinion. Every book is not for every one. Thanks!